Scribe of the day!
sorry guys about the late post, just got home a little while ago. well lets start! today we followed the morning day with notes in our dictionaries. they were the following.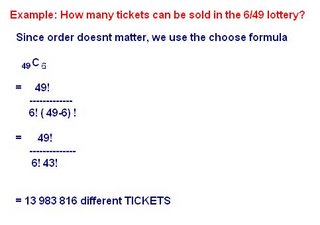 after these notes, we were placed into groups of three and was handed group work sheets that consisted of many questions that related to "the choose formula"
Following the afternoon, we were brought up with these questions to start off the class.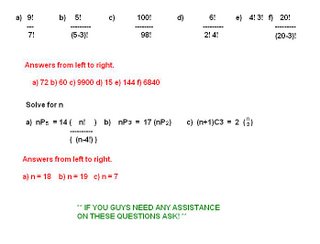 after these questions, we followed through with more practice questions. my favourite of all was the deck of cards. for those who dont know much about a deck of cards, theres 52 cards in a deck. 4 suits and 13 different cards in each suit.
next scribe is the one and only regine